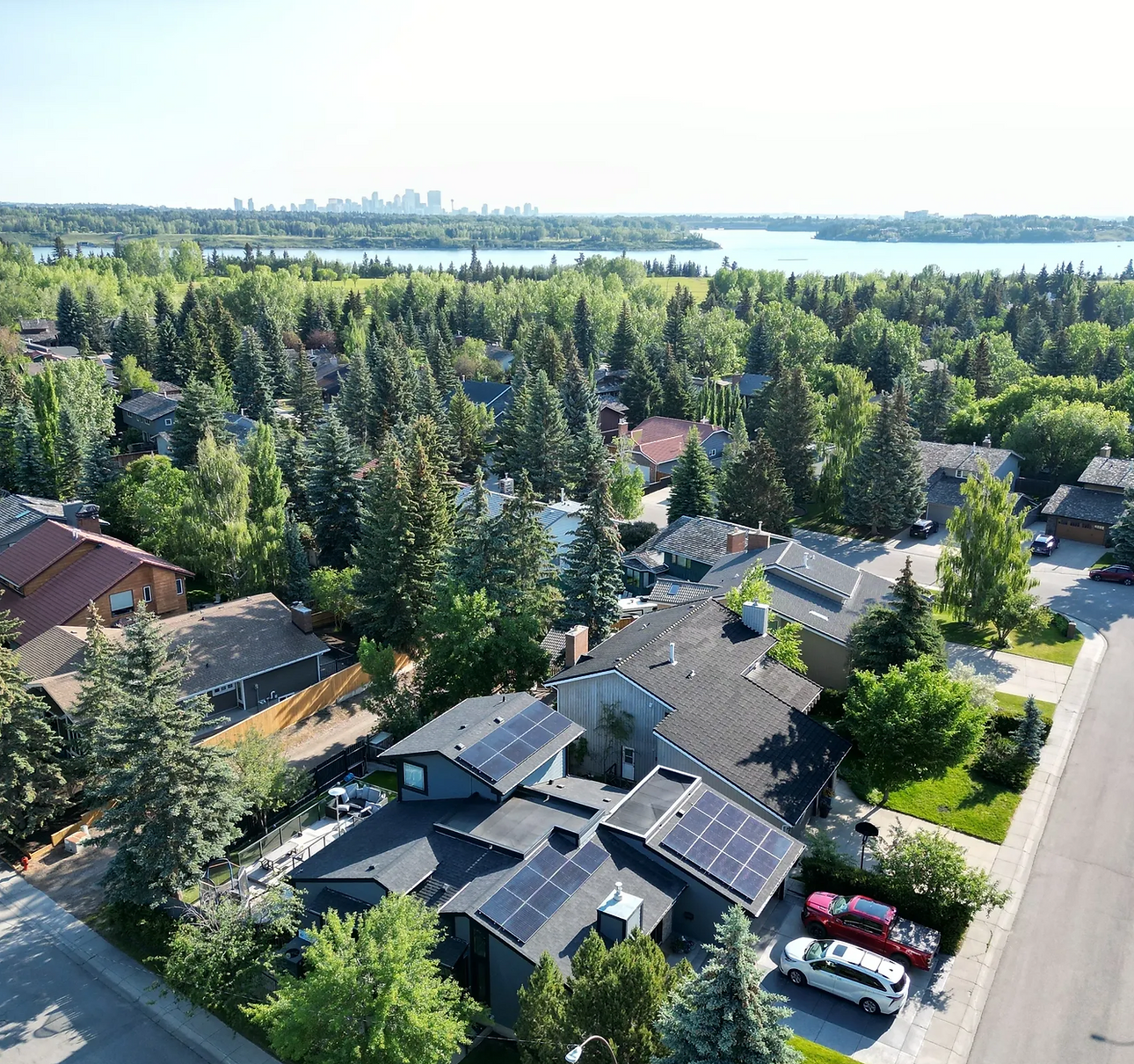 ☻
Standardizing Processes & Scaling
Rocky Mountain Solar Co. leveraged OnTraccr's workflows to create standardized processes, enabling efficient scaling and growth.
$
Efficiency & Accuracy Amplified
Ontraccr's automation reduced administrative task time by 80-90%, enhancing accuracy and enabling project cost analysis.
↑
Customer-Centric Excellence
Ontraccr's customer service exceeded expectations, further enhancing the transformative impact on Rocky Mountain's operations.
Company
Rocky Mountain Solar Co. offers commercial and residential solar solutions for customers in Calgary & Southern Alberta. Rocky Mountain focuses on rooftop arrarys that are properly installed without compromising the existing structure or roof system, which requires a high level of knowledge and experise.
Firm Type:
Specialty Contractor
Industry/Services:
Commercial & Residential Construction and Renovation
In a pursuit to overcome operational challenges and drive growth, Rocky Mountain Solar Co. ("Rocky Mountain") embarked on a transformative journey with Ontraccr's construction workflow automation (CWA) platform. Ryan Cornforth, General Manager, and Justin Cote, Owner, from Rocky Mountain sat down with us to discuss the transformative impact of Ontraccr on their organization.

Before embracing Ontraccr, the company faced the complexities of manual workflows and disjointed tools. "We just didn't have anything, it was all just a random collage of things happening every week", Ryan noted.
The quest for the right fit
The company's initial experiences with ERPs and software modules led to frustration, all of which failed to meet their unique needs. Beginning with paper-based approaches and spreadsheets, Rocky Mountain recognized the imperative for transformation. This situation prompted the realization that in order to establish operational excellence, a customizable and streamlined solution was required.

In their quest for a solution, Rocky Mountain explored various alternatives, including all of the leading platforms in the market. Justin and Ryan emphasized the exhaustive search for the right fit, "we literally turned over every rock!". Their search culminated with Ontraccr, primarily due to its unique customizability, cost-effectiveness, and its ability to consolidate multiple tools into one comprehensive platform.

Justin explained, "for me, it came down to how customizable it can be. And that it offers everything in one package. Even the most popular construction management programs out there can't do the service side of things, so you end up needing a whole other application for thatl. The other part of it is cost. To invest in two of those programs, it's very very expensive. Ontraccr was a great opportunity to consolidate multiple tools into one customizable platform at a reasonable cost."
From chaos to order
Ryan emphasized the absence of workflows and the need for standardized processes. He noted that Ontraccr's workflows enabled the creation of a structured daily routine, automating tasks like safety paperwork and end-of-day production reports. The implementation of these automated workflows played a pivotal role in the company's accelerated scaling, making processes more efficient and uniform.

The deployment of Ontraccr within Rocky Mountain was met with enthusiasm. Ontraccr's workflows enabled the creation of a structured daily routine, automating tasks like safety paperwork and end-of-day production reports. Ryan highlighted the strategic identification of potential areas for the platform's application. This adaptive approach allowed the company's operations to evolve continually, ensuring minimal disruption while adapting to changing needs. "When you come from nothing, then start developing processes in Ontraccr, they are now engrained in the business. This is now how we operate. It's creating standardized processes that are easy for people to follow."
Fueling growth and standardization
Ontraccr's impact on Rocky Mountain extended beyond mere process automation. The platform became the cornerstone for scaling their business rapidly and efficiently. The ability to standardize and create processes fueled their growth trajectory, enabling them to achieve scalability goals previously thought unattainable. "Being able to standardize and create those processes has allowed us to scale up. We're scaling up a lot faster than we ever were able to without Ontraccr. These workflows have been a huge part of that", Ryan added.
Unlocking efficiency and ROI
The return on investment (ROI) reaped from Ontraccr was remarkable. Justin highlighted the significant time savings. He claims the platform's automation reduced the time spent on administrative tasks by 80-90%, enhancing accuracy and efficiency. Additionally, the integration of Ontraccr facilitated the tracking of projects from inception to completion, enabling true cost analysis and eliminating blind spots.

As the journey with Ontraccr continues, Rocky Mountain envisions a fully integrated customer experience across all digital touchpoints. The company is committed to enhancing the customer journey by linking Ontraccr with various operational aspects.
Surprises and recommendations
The most surprising aspect of Ontraccr's offering, according to Ryan, was not just its powerful software but also the outstanding customer service. The immediate responsiveness of the Ontraccr team to inquiries, feedback, and updates exceeded their expectations, making the overall experience exceptional. Ryan mentioned, "we already knew how powerful the software would be for us, so the most surprising part to us has been the overall service itself. Emails and calls get responded to immediately, the Ontraccr team takes our feedback seriously, there's always new updates, and we get support as soon as we need it."

For Justin, Ontraccr is a solution that he would recommend to any construction company seeking growth and process automation. He emphasized the platform's suitability for scaling businesses needing to establish standardized processes. "It's better to implement the processes before you grow than after. The sooner you can start designing processes, the better", he added. Justin also noted the significance of Ontraccr's adaptability for specialty contractors and subcontractors in an industry saturated with general contractor-focused tools.
A path to operational excellence
Rocky Mountain's success story with Ontraccr exemplifies how a customized and streamlined CWA platform can reshape operations and drive growth. The platform's customizability, automation, and exceptional customer service have positioned Ontraccr as an invaluable tool in Rocky Mountain's journey toward operational excellence and efficiency.