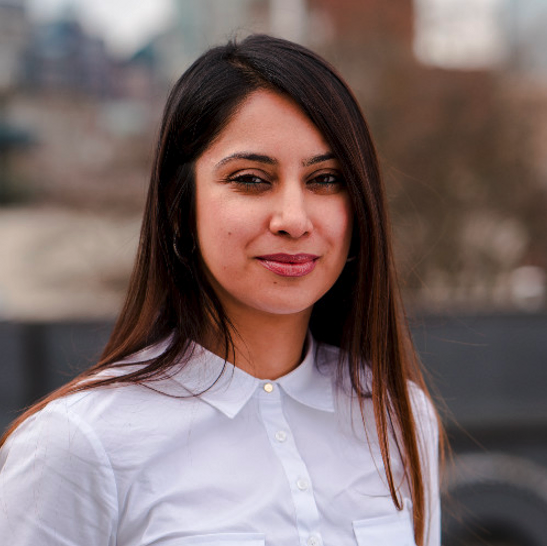 VANCOUVER, September 1, 2023 - Ontraccr Technologies Inc. (the "Company", "Ontraccr") is pleased to announce that Meena Sandhu has joined the Company as an advisor with a focus on sales and marketing consultation. Meena has a proven track record in developing and executing successful growth strategies and brings with her a wealth of knowledge and expertise in growing SaaS sales and marketing functions across many industries.
Meena is a transformative force in the SaaS landscape, bringing over 15 years of leadership expertise in the realm of revenue expansion. With a commitment to propelling tech startups toward growth, Meena has navigated the intricacies of executive leadership across an array of domains, including sales, marketing, customer success, and product management, consistently operating at VP levels or higher.
Meena excels in designing effective sales strategies that stand the test of time. Her exceptional talent lies in attracting and retaining customers while driving revenue growth. With a keen ability to leverage data-driven insights, she adeptly balances immediate goals with long-term visions, adapting her approach to ensure both short-term wins and sustainable success.
Notably, Meena's proficiency extends to pricing strategy, where she has pioneered innovative pricing models and opened new revenue channels. Her trajectory showcases a series of milestones that echo her prowess: tripling MRR growth at Beanworks, orchestrating an astounding 185% YoY Revenue Growth through Predictable Revenue, and pioneering the creation of the 2.5-day SAAS NORTH conference with 1200+ attendees, among others.
Syed Ahmed, CEO of Ontraccr stated, "Meena's addition to our team is a source of great excitement as we stride forward in our mission to revolutionize construction management through automation. Our ability to attract someone of Meena's calibre shows the strength of our existing team and reaffirms our unwavering dedication to driving growth and innovation. We are thrilled to have her join us as we scale and embark on the next chapter in the Ontraccr journey."
About Ontraccr Technologies Inc.
Ontraccr is on a mission to automate the way construction is managed. The Company provides next-generation automation software that helps any type of construction contractor automate the tedious and time-consuming workflows no one should be spending their time on. Ontraccr's automations allow companies, from big enterprises to small service contractors, to automate everything from time tracking, document management, and scheduling, to customer invoicing and email communications. To learn more, visit www.ontraccr.com.

For more information, please contact:
Syed Ahmed, CEO
604.356.2804
syed@ontraccr.com