As a business owner, or perhaps someone involved in the operations of a company within the construction industry, you need to know who you are selling to like the back of your hand.
Who is your ideal customer? What do they expect from you? How do they like to pay? What does your ideal project look like?
There are so many variables that can come into play when it comes to finding new customers or projects to bid on, making it essential to dive deeper into your operations in an effort to try to understand what your strengths and weaknesses are.
Everyone goes through these cycles, where work slows down and you find yourself scrambling to fill the gaps in your schedule to make sure your team has a new project to move on to, especially when past projects are coming to a close.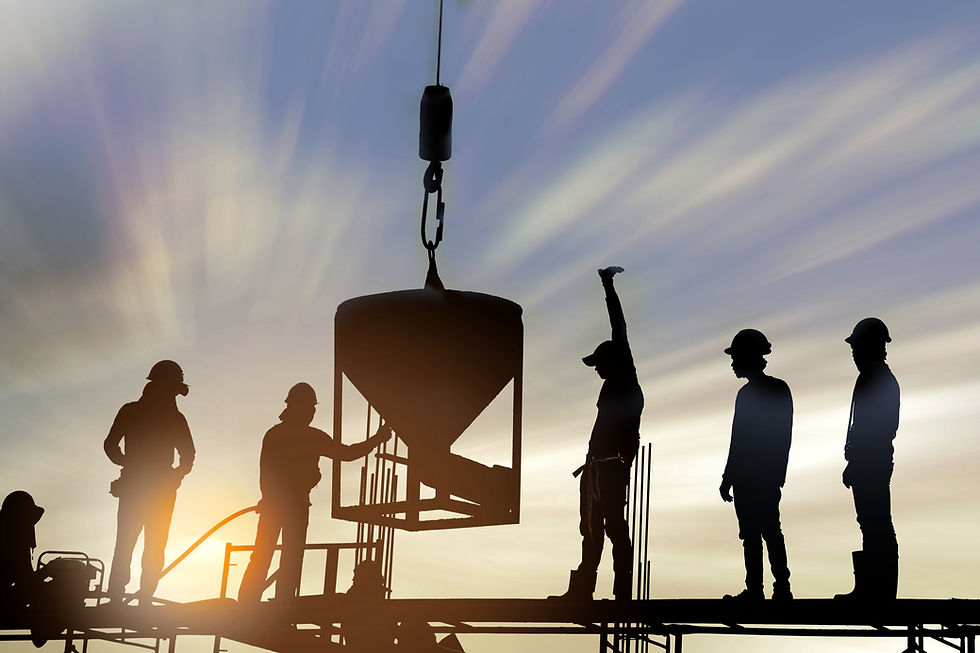 When it comes to trying to win more jobs, contractors often find themselves using the 'strategy' of winning bids by offering the lowest price, and this is flawed in so many ways. Oftentimes this becomes the primary goal because construction companies find that attracting profitable jobs and customers is too difficult.
To help avoid this mindset, I've highlighted five practical strategies below that you can use to help ensure that you have a steady supply of healthy new projects in the pipeline to feed your workforce.
1. Utilize Multiple Customer/Project Acquisition Channels
In order to minimize the risk of your customer and project pipeline drying up, it's really important that you have multiple channels in place that you can rely on to bring in an opportunity when you need it most. For example, the following channels should be a staple in every construction business strategy, no matter the size of your company:
Tenders & bid boards (can be found online and at government websites)

Networking events (golf tournaments, industry events, construction boards)

Third party recommendations (collect & display reviews, testimonials, etc.)

Social media (Linked-In, Facebook, Instagram, etc.)
Of the channels listed above, I believe that third party recommendations are the most important. Think about how you buy a product on amazon, or anywhere else online. Before hitting that buy button, if you're anything like me, you're scrolling down to the bottom of the page to see what other people have to say about the product, all in a desperate attempt to gain some confidence in what you're about to purchase. Even if the product is as simple and inexpensive as a dog leash.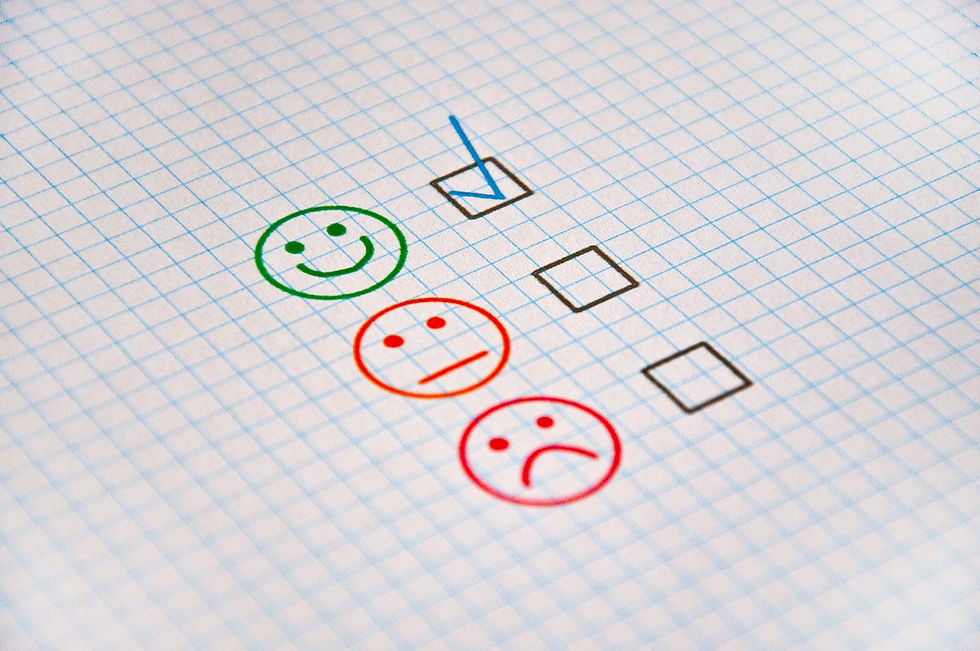 This sentiment above is amplified by 1000 for any customer who is about to spend a large amount of money on a service and product that you are offering. Therefore finding a way to not only capture reviews, but also display them for your customers to see, is hugely important to the future success of your business.
2. Create a Companywide Project Board
A project board can have a variety of names but basically the idea is to have a companywide board or list which shows all your bids, customers, and projects in one central place. What this does is allows you and your team to have a clear overview of all the projects and the people involved in them, giving your team a clear roadmap of how things are going and where attention is needed.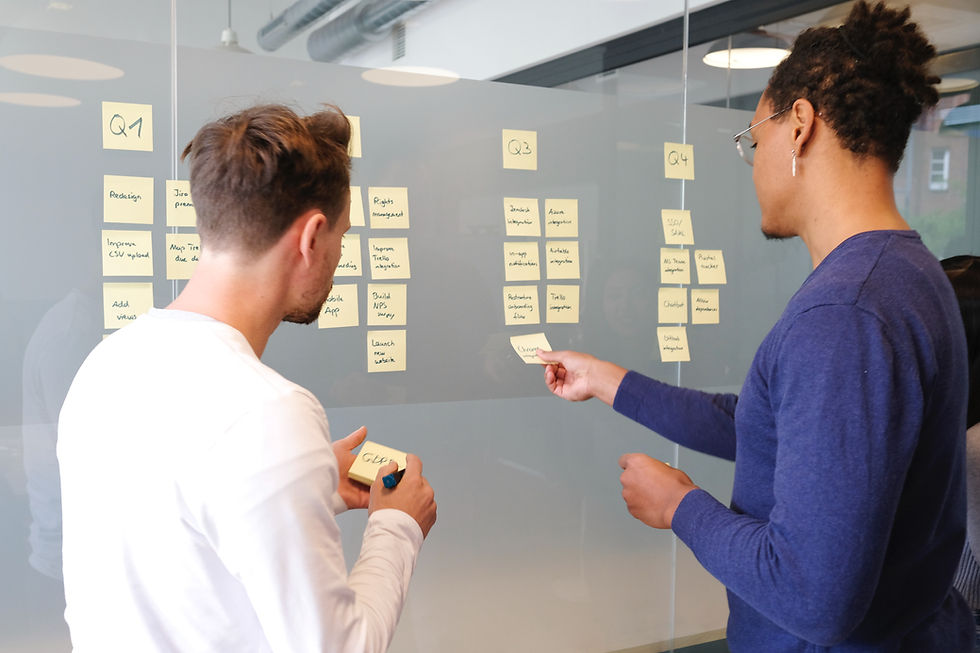 I believe this is best displayed through the use of a kanban board which helps display each customer, bid, or project in different phases. This concept is commonly found in CRM solutions. However, companies specific to construction like OnTraccr, are now taking this concept and adding it to their platforms, recognizing the importance of having a system like this in place.
3. Improve Estimating
This one may seem obvious and that is exactly why it's on this list. Unfortunately, sometimes we don't do the obvious things, and in this case the obvious thing is to focus your efforts on improving the effectiveness of your estimating team.
This doesn't just mean making sure everyone is up to speed on the current costs of all materials and labour within the company. It's equally as important to ensure that your estimators are all following up with bids after they have been submitted, and that they are submitting them in a professional and timely manner.
Following the bid documents and instructions is more important than you think. It shows that your company can follow directions and is professional with how you present yourselves, which likely will translate into a smoother project.
4. Be Selective
I know this may seem counterintuitive at first, but being selective about which jobs to bid on, will actually help increase your odds of landing work. You may be thinking, why be selective with who to work for, or what projects to work on, when you're struggling to find work in the first place?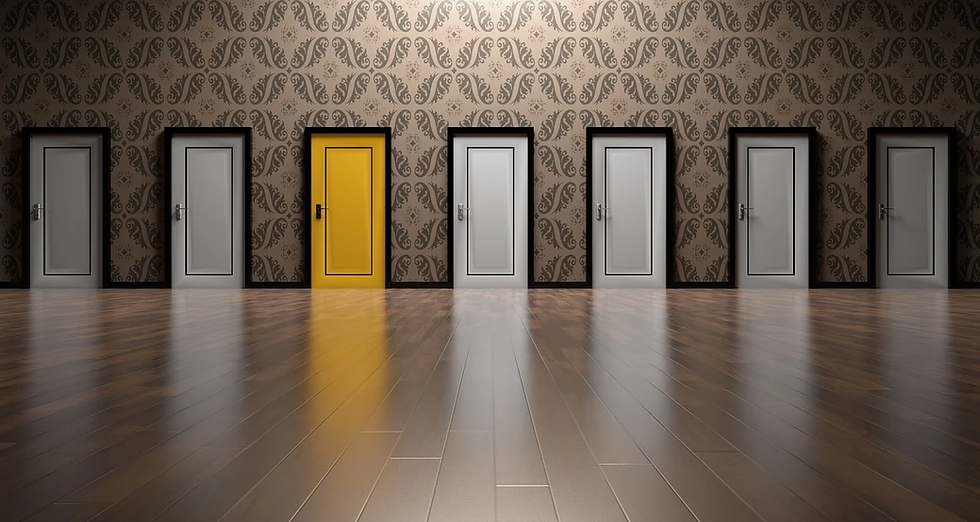 It's important to consider that bidding on jobs that you are unlikely to win is a waste of time and resources, and the same holds true for jobs that are likely not profitable. Your goal should be to increase your profit margins, and not just the volume of work you take on. Therefore, taking the time to assess each customer and bid before spending additional resources on them, will allow you to increase your bid/win ratio; ultimately allowing your estimators to spend their time on jobs that you're familiar with and can easily profit from.
However, there is a time and place to take on a small project with little to no profits. A good example would be in the event where you take on a "filler" job in order to maintain a strong crew in anticipation for the start of a much larger project in the near future.
We all know finding skilled labour is tough so you should always approach each opportunity with the consideration of all aspects of your operations, and don't be afraid to get creative with how to balance them.
5. Explore Value-Added Services to Help You Stand Out
Price is always a significant factor. It is directly related to how much money you make, but it is also coming out of your customer's bank account. Therefore it is natural to focus solely on this when submitting a bid or a quote to a customer.
If you look beyond this though, you'd be surprised to see the other extra tidbits you can throw into your bid/quote to help it stand out and seem more compelling. Every project has unique requirements that, for the customer, can hold just as much significance as the price.
An example of this would be a company that has a rentable temporary power sea can that allows construction sites to obtain power through their utility provider. In certain situations, it might be wise to offer this for free for the duration of a project you're bidding on, knowing full well that the money obtained from renting it will be nothing in comparison to the profits that could be made by winning the bid. You can even make up for the lost rent by charging for maintenance of it on a T&M basis. For a GC, this means cost savings and less of a headache when it comes to having to deal with maintenance, making your bid more compelling.
Another example would providing a customer or contractor with a sample of your change requests, RFIs, safety checklists, and other forms. This shows a level of professionalism, especially if they are well formatted and not handwritten notes. This is where project management software solutions can help, as they provide professional-looking digital templates, making it easy to look like you know what you're doing.
Closing Remarks
Winning more projects requires way more than just simply increasing the volume of bids that your estimating team pumps out. They can only commit to so much, so it's important to make the most of their time because it costs you to have them bid on a project.
Having a structured system in place, which helps you evaluate your potential customers and bids prior to committing valuable resources, will help you greatly increase how many projects you are able to win. A smarter bidding strategy combined with the use of construction project management software will help you win more projects that fit the profile of your companies strengths and goals.
If you enjoyed this article, join our mailing list now to receive all the latest articles and stay up-to-date on what OnTraccr is developing to bring automation to the construction industry!