Hello and welcome to the Ontraccr Blog! This is the first of several articles that will be posted to assist your growing business in navigating the construction industry. We will be your guide as you take your construction company to the next level, and we welcome all construction managers, supervisors, and field workers to join us on this journey.
In this article, we will discuss why Ontraccr was created and also touch on the various topics this blog will cover. So we hope you enjoy this article and stay on the lookout for many more in the future.
Why was Ontraccr Created?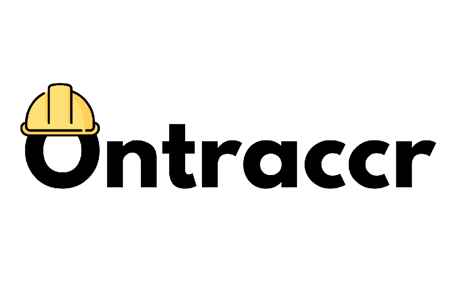 The idea of Ontraccr came from those in the field who were frustrated with the lack of modern technology used on construction sites. Even in the digital age that we are currently in, construction has still lagged behind other industries in terms of technology adoption. Using several spreadsheets and pen and paper is inefficient, inconvenient, and extremely costly. Management is losing money, and employees in the sector are dissatisfied with the use of old methods for today's jobs.
This is where Ontraccr steps in.
Ontraccr is designed for construction companies of all sizes. Our product is created for businesses who can't afford or need less time-consuming methods to train all of their employees in the use of construction software. Ontraccr is quick and straightforward to use with all of your time tracking, field communication, and project management requirements.
Why use Construction Management Software?
We at Ontraccr believe that the construction industry has been underserved in terms of having access to well-designed, easy to deploy, and affordable software. Construction software has traditionally been either prohibitively costly or overly complex for construction businesses. Ontraccr offers an easy-to-use, low-cost product that allows you to concentrate on other aspects of your company.
Software is becoming very critical in a crowded market for construction business owners, and in order to rise above the crowd, you must find technology that works for you. As the pool of available talent in construction continues to shrink, it is critically important to attract the limited amount of young workers using modern technologies to make their lives easier.
If you want to learn more about Ontraccr, click here to discover how Ontraccr is helping to digitize the construction industry.
What is The Ontraccr Blog and Who is it for?
The Ontraccr blog was created by those who understand the needs of growing construction businesses. We can help provide solutions to your construction business's issues, just as we did with the creation of our Ontraccr software.
We, like many of you reading, have worked for a growing construction business. We have seen the issues that surround the construction industry, especially in regards to construction technology. Working in the construction industry has given us insider information about how to take your business to the next level and stand out from the crowd. As a construction company owner, boss, or worker, you want to get solutions from someone who understands construction, as well as how to grow businesses.
What Topics in the Construction Industry will this Blog Cover?
With a diverse range of perspectives on our staff, our blog will provide advice and assistance on construction technology, construction law, protection, marketing, and much more! They will be delivered in the form of educational articles, recommendations, and responses to your questions. All of this will be tailored to your needs as a growing construction company.
At the end of the day, the Ontraccr teams prides itself in providing the best simplified project and field management software for those who can't afford the complicated major brands. Through our software and our blogging efforts, we will be working hard so that your developing business can thrive in this crowded industry.
Stay tuned for more exciting content that we will be putting out to help improve your construction business.
If you enjoyed this article, join our mailing list down below to see more content and stay up to date on what Ontraccr is developing to help digitize the construction industry.